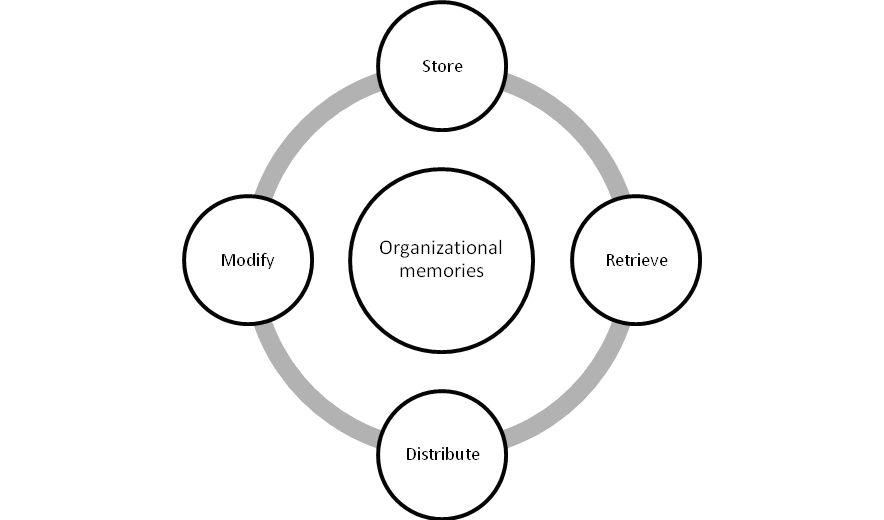 Inside Knowledge magazine talks to Andréa Thompson about the change management issues surrounding KM.
The knowledge that exists within your organization is your only sustainable source of competitive advantage. We believe this makes knowledge management a strategic imperative. But how do you ensure that your KM initiative is effective, that it delivers on its promises and that your organization sees a return on its KM investment?
Change communications and engaging employees is a critical part of this process and in this interview we talk to Andréa Thompson, Managing Director of Marmalade Consulting about some of the key communications issues organizations face in implementing KM.
Q. What are the key change-management issues that organisations need to address when looking to develop a KM programme?
A. The key change-management issues are: committed support from the top, the need for companies to put KM at the heart of their business strategy, introduce measurement tools and recognise the importance of engaging with target audiences through a comprehensive and robust communications plan.
Large companies tend to be composed of specialist units (commonly known as silos) and therefore no one person has a clear understanding of the overall corporate objectives in terms of what a KM initiative should achieve.
Organisations need to bridge the gap between 'doing' and 'acting'. KM is a culture shift that transforms the way the company does business. It is about encouraging cross-functional working and improving individual performance for the benefit of the employee, the company and ultimately the customer.
Q. Do you think organisations looking to implement a KM programme have paid enough attention to these issues in the past?
A. Definitely not. We have a work culture that is information rich but most definitely knowledge poor. Companies need to define clear principles for KM rather than hold a mass of data that serves little purpose in growing the business.
In my experience one of biggest barriers to success is the failure of senior management to understand the value that informed internal communication can bring. By all means focus on process but don't forget the emotional experience. It is your employees whose knowledge you require and they are the ones that will make it happen – if you cannot engage your audience you have little hope of improving operating performance and little chance of success.
Q. What can a well thought-out change-management strategy bring to a KM programme?
A. Success. Stakeholders need to establish a common recognition of the change required, agree the benefits of a clearly defined KM approach, establish a process to support it and define what level of support is required to make it happen. KM needs to become part of the culture and 'the way we do things'.
Q. What techniques can organisations use to help increase acceptance of changing working practices?
A. There is no prescriptive method and no perfect way to communicate change. However, whatever the method, communication has a critical role to play in gaining the acceptance and participation of employees. There are many frustrations regarding methods of communication. Inevitably you can't please all the people all the time, but there are some fundamentals that can be addressed. One overriding factor is that communication is vital for a successful change programme.
Many different channels can be used from a simple CEO memo through to full-scale staged event and getting the balance of communication channels right is extremely important. The most important aspect is to segment the audience and target messages and channels appropriately and consistently over a specified time period.
The overall lesson for communication is that the 'closer' you can get to the individual the more effective communications will be – hence the importance of the cascade process and face-to-face delivery.
People need to be listened to during times of change more so than usual. One-to-one meetings with managers should be seen as a critical part of the process. In difficult times, spokespeople are listened to more than ever, so it is essential that all messages are co-ordinated and that the company speaks with one voice. A leader's behavioural can make the different between success and failure.
For example – the knowledge steward: We worked with Innogy One, the engineering division of Innogy (now RWE Energy), on the branding and communication of a knowledge-management initiative. There was a small, dedicated team to ensure the successful implementation of the programme and knowledge stewards were introduced into the process. The knowledge steward was someone who was not only supportive of the KM principle but was also experienced in the business and, importantly, a good networker.
This ensures that positive messages are being relayed to the team in which they operate and also other departments across the division. This works successfully on two levels: it begins to break down the silos in which so many companies operate and it brings together dedicated champions from each department on a regular basis to share experiences and ideas. In effect, they become the communication lynch pins through which everything is funnelled, creating consistency and commitment.
Another important aspect, and one that has worked for GSK and the United Health Group, is measurement. It should be a key part of the process to provide simple feedback loops ensuring people's concerns are listened to and addressed.
Q. How important is senior-management buy-in in encouraging the adoption of new working practices?
A. The importance of strong leadership and the cascade process should never be underestimated. If the programme has support from the highest level then employees are far more likely to take it as a credible management initiative driven from the top. If the management team do not present a unified front then the programme has little hope of succeeding. Sponsors should give visible support as often as possible in terms of face-to-face team meetings, editorials, quotes and feedback.
When working with GSK on the introduction of a global project management improvement programme (Apex), sponsorship was key to success. It was visibly supported at the highest level and the programme director made it a priority to consistently rally advocates by keeping all senior management informed and involved at every step of the process. This was done on a face-to-face communication level supported by appropriate communications tools. This process ensured they were motivated and enthused in terms of cascading information through to their teams. I have rarely seen a better example of the impact senior-management buy in can make. Not only was the programme director fully committed to making it happen but the director was also given the resource and budget to do it properly.
Q. How important is the process of obtaining feedback from those the KM programme will affect?
A. In our experience, talking to the people who will be affected by the programme is essential. Before starting work on any KM programme, employees' opinions should be gauged to gain a better insight into their needs and expectations and they should be encouraged to contribute ideas. In this way they feel involved from the outset and they will have an awareness and anticipation of the programme well before the launch. Once issues are understood, benefit-led messages can be introduced to address them.
Feeding back the feedback is just as important. It is critical to understand any ongoing issues so that any shortfall or drift can be addressed. We have experienced situations where research with employees has been carried out but they have had no follow- up communication so why should they bother next time round?
Q. How important is it that KM is integrated with existing work practices and not made a separate function in its own right?
KM should never be a separate function but the management team should be mindful of the existing processes used by the company. What are the lessons learnt? Are these practices useful to our way of working? And, importantly, are they the future of the organisation?
A. Many existing KM or project-management programmes are introduced on a project-by-project basis, not in the context of a wider, properly developed 'vision'. The KM vision should strive towards a good practice and self-development programme that is linked to the organisation's long-term corporate objectives. In which case they must be assessed and abandoned if not required. The best of the best should be taken from existing programmes and incorporated into the new working practices.
The KM programme of the United Health Group, a private health-insurance company in the US, combined five good-practice methodologies together in the same system. Taking the best from the best and pulling it together to make one common good-practice toolbox that would be introduced as a mandatory way of working for internal employees and also external consultants.
Q. What are the most common pitfalls relating to change management that organisations need to avoid when attempting to implement KM?
A. One of the most common pitfalls is to hand over the project to IT. KM should be viewed as a key asset because it is a lot more than technology. Stop viewing it as a process tool and begin to think of it as a culture change, which should be driven and supported from the top until it becomes second nature.
An IT system is an enabling tool that facilitates support. The purpose of KM, however, is to encourage faster and smarter working, built on the sharing of good-practice information and knowledge that will benefit the individual, and ultimately the company. Individuals need to recognise how it benefits them before they will support it. It is worth bearing in mind that the most powerful persuasion tool is self-interest.
Q. What are the likely consequences for organisations that continue to neglect the change-management aspects of knowledge management?
A. In large organisations, in particular those who are less asset focused, KM is fundamental to growth and profitability. If companies do not recognise the importance of change management in this area but continue to introduce systems on a project-by-project basis with no consideration to the wider company strategy, then effort will continue to be duplicated and the opportunity to capture intellectual capital will be lost.
Q. Are there any other issues that you feel deserve closer attention?
A. Having a well-conceived programme is one challenge; making people aware of it and want to use it is yet another.
Engaging the internal audience through customer-focused communications can contribute enormously in this process. In the outside world people will only buy something they think is worth buying, the same principles apply to our internal customer.
In my experience, employees successfully adopt this type of programme when it is well branded and promoted. The Apex initiative for GlaxoSmithKline is one such example. Apex (Advancing Project Expertise) is a well-planned system but to help its success we applied the rules of branding. The programme has a name, an identity; a visual appeal and targeted communications that were key to helping achieve heightened awareness and outstanding success.
A strong brand can encourage employees, it can provide a framework, common link, direction and cohesion, and a shared sense of purpose and unified attitude. It is a very powerful tool in the persuasion process.
Reference:
[1]
Andrea Thomson
, http://www.articlesbase.com/organizational-articles/critical-communication-issues-in-knowledge-management-implementation-1682123.html